Today being Women's Day – we wanted to pay tribute to the women rockstars in search.
Though our industry is hugely underrepresented in terms of the genders, these women are making a positive difference in the world of search and we want to thank them for what they've done.
Rae Hoffman


Rae Hoffman – a veteran affiliate marketer and SEO consultant – often referred to online by her "industry nickname" – Sugarrae. She has no belief in editorial schedule and only posts content when she has something worth saying.

Ann Smarty has been into blogging and Internet Marketing for 6 years. She was the Director of Media at BlueGlass, Editor in Chief at SEJ, guest blogger at Mashable and many other high profile blogs. At present, she is the owner of My Blog Guest, a free platform for connecting guest bloggers with blog owners.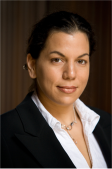 Judith Lewis is passionate about chocolate, SEO, wine, and life (at times she loves chocolate more than SEO).
She has been part of the industry even before it was called online marketing. She writes regularly for Technology Weekly, the weekly from Centaur Publication.

Dana belives that "It is our job to help clients fully engage with their audience while optimizing their online visibility." She founded Yo! Yo! SEO based on the concept on Word-of-Mouth

Lisa Myers is co-founder of State of Search. She runs her own SEO agency called Verve Search. She has 11 years of experience in Marketing of which six years have been spent in Search. She is a regular speaker at Search & Social Media conferences worldwide and contributes regularly to the online marketing press. She is also the founder of the SEO blog: SEO-Chicks.com

Nichola Stott is director and founder of theMediaFlow. She has over a decade of experience in online communications, specializing in organic search and social media strategies, and writes for several industry sites, including SEO Chicks, Econsultancy, and State of Search. Prior to founding theMediaFlow, Nichola spent four years at Yahoo as Head of U.K. Commercial Search Partnerships.

Julie Joyce serves as Link Fish's Director of Operations. Her mood depends upon the humidity and she enjoys cannibal movies and Swedish crime novels. She is also a founding member of SEO Chicks and Avant
Greensboro.

Annabel is a search marketing professional – specialising in integrated digital performance and organic strategies.
She has a passion for understanding what makes a website work – how do you get people there, what do they do when they get there and how can you get them to do what you want them to do? On the side, she's a bit of resigned geek to all things music, comic book (mostly involving superheroes) and well… pandas.

Anna jumped at the chance to get in to SEO when she went for a job interview as an Online Marketing Executive. Once in, Anna discovered a passion for analytics and has spent the last 4 years working to improve results across a wide range of clients through both SEO and PPC. She loves throwing together a Google Docs spreadsheet to scrape data and has built an analytics API export spreadsheet to speed up reporting. She can also be found guest blogging on Econsultancy, she is also an founding member of seo-chicks.com

Hannah is an 'accidental' SEO Consultant having previously worked in offline marketing for 7 years. She works for Distilled, likes pictures of cute kittens a little bit too much and has been known to give away snow globes whilst speaking at SEO conferences.

Jackie Hole is an independant Search Marketing professional, and has been working online for the last 15 years. Jackie has a unique set of creative marketing and analytical skills with a proven track record for thinking differently and significantly improving ROI. Jackie has recently set up Carnival Creative Ltd to provide training and consultancy to digital agencies, in-house teams and SME's. She Likes Brainstorming, Analytics, real ale, buying domain names, affiliate microsites, and come dine with me on loop.
Vanessa Fox


Vanessa is the founder and CEO of Nine By Blue, which provides software, training, and strategic consulting to help companies of all sizes better integrate search engine optimization (SEO) throughout their organizations. She's been named one of Seattle's Top 40 Under 40" one of Seattle's "Top 25 Innovators and Entrepreneurs", and one of the "Top 100 Seattle Women in Seattle Tech".

Aleyda an SEO at the International Division of SEER Interactive . She knows tons of thing about international and local SEO, web analytics and social media. I mean, she is the one you want to have in your team . You can read more about her thoughts on her blog.

Debra Mastaler is President of Alliance-Link, an interactive marketing company focused on providing custom link building training and consultations. In business since 2000, Debra offers a common sense approach to link building by combining traditional sales and promotional strategies with effective online search engine marketing tactics. Debra is a featured guest speaker at the Search Engine Strategies Conference (SES), Search Marketing Expo (SMX), is a guest blogger for Search Engine Land and Search Engine Guide.
Kim Krause Berg

Kim's passion is online user behavior and how it relates to search, marketing, online applications, social sites and web design. She brings her expertise in the blending of search marketing and usability to information architecture, mobile design and the social web.

Lisa has been a constant voice in the search world since 2006. As a noted search writer, she has founded and grown multiple blogs, all earning spots on AdAge's Power 150. She has been featured in publications such as The New York Times, The Wall Street Journal, BusinessWeek, Inc. Magazine, Reuters, Intuit, Forbes, PBS, FOX News and others

She didn't set out to become a marketing consultant. As a kid, She wanted to be a writer, like Judy Blume. Between her freelance copywriting gigs, She read everything she could about marketing In 2008, She started One Woman Marketing to share what I'd learned. Now She's a copywriter for JPL, where She create content strategy and marketing campaigns for some of the nation's top brands. In my free time, I work as a freelance copywriter and marketing consultant for businesses large and small.

Heather Lloyd-Martin began writing copy for websites in 1997. She connected with Jill Whalen and the two of them began writing the Rank Right Newsletter. Together the two of them helped companies write code and content " Lavin stated it wouldn't take "more than the usual day or so" before that info was at the disposal of best-casinos-online.info peace of mind in Atlantic City, Pennsylvania and New You are able to. that would get their websites better rankings on search engines. Not long after, Danny Sullivan invited Heather to speak
at a Search Engine Strategies web conference. From then on her status as a top SEO copywriter was solidified and she's been writing SEO copy ever since.

Leslie Carruthers is President and CEO of The Search Guru, Her background includes a Journalism degree, twelve years in Internet marketing and eight years in search engine marketing. She gets that what's important about SEM is lead generation and sales – the rest is gravy. Leslie has made presentations to the national Direct Marketing Association (DMA), Coremetrics Client Summit, AICI (Association of Image Consultants International), eMarketing Entrepreneur conference, and others.

She's been in the SEO industry for that past five years, mainly working as the Director of Search Engine Marketing for four websites. She's now working on forming her own SEO Consulting practice. She spends most of my day studying, testing and teaching SEO and internet marketing. She's always striving to merge my interest of technology and psychology into internet marketing campaigns of awesomeness. When She's not doing any of the above, She either playS online games or working on writing kick ass SEO strategies

Jill is a pioneer in search engine optimization, beginning in the field in the early 1990s and founding High Rankings in 1995. She is committed to helping small to mid-sized businesses understand and implement techniques that maximize the potential of their websites

Melissa is the owner of SEO Aware. She is a consultant and trainer helping companies make the most of their content marketing and SEO. She specializes is the Psychology behind blogging and content marketing. Melissa is also an associate at SEOmoz.org, an associate and writer at CopyPress an editor at Authority Labs and a columnist at SmallBizTrends.com She is a self-proclaimed Star Wars and Internet geek

Donna Fontenot heads Level343?s technical SEO and site development departments. She has a strong background in SEO and web development, and is a talented blogger and writer. Best known for her extensive background in SEO, she currently divides her time between writing compelling search and conversion optimized content, performing website SEO audits, implementing search, social, and converting static HTML sites to WordPress sites, and if there's any time left – she writes mystery / suspense novels. Her first novel, The Grave Blogger, has won both fans
and awards, and she is currently writing the next book in the series.

Anna worked as a successful commercial property solicitor after completing a BA degree in Law and Information Technology. She decided to change her career path and went to work for an SEO agency. Anna's talents fall to quality content writing, creative content and the social media side of digital marketing and she maintains numerous accounts for various clients. When not working, Anna spends time with her husband Alex Moss, dreams of relaxing in the Tuscan hills, cooking up a storm in the kitchen (and feeding various friends), eating stinky cheese and drinking good red wine or Gin & Tonic.

Annie Cushing is an SEO and analytics consultant. Her areas of expertise are analytics, technical SEO, and everything to do with data — collection, analysis, and beautification. She's on a mission to rid the world of ugly data, one spreadsheet at a time. If you just can't enough data visualization tips,

Jennifer Evans Cario is an industry vet with more than a decade of experience in social media and online marketing. Cario served six years as editor in chief of Search Engine Guide before joining up as Social Media Faculty Chair for MarketMotive.com and launching SugarSpun Marketing, a social media strategy and analytics firm. Cario is a popular speaker, having logged dozens of engagements at SES, SMX, Pubcon and a variety of other conferences. She's also the author of "Pinterest Marketing: An Hour a Day"

Jessica Bowman is a leading expert and advocate for in-house SEO. Identified as one of the industry's top in-house SEOs by Natural Search Blog, Jessica has built in-house SEO programs for Yahoo! Inc., Enterprise Rent-A-Car and Business.com. Jessica's specialty is to help companies leverage your existing resources and talent. Jessica graduated magna cum laude with a B.S. in information systems management from Washington University, loves foreign travel, kicks butt at the game Connect Four, and has been featured in The Art of SEO, the SEO Bible and Marie Claire magazine.

In a large bowl, mix 2 parts SEO with 1 part Web Development, sprinkle in a dash of Journalism and a sprig of Social Media. In a separate dish stir 3 parts mom and wife to 1 part travel maven, with a hint of funky shoes and wild jewelry. Combine, and lightly fold until mixed thoroughly. What you get at the end is Jennifer Sable Lopez

Kristi Hines is a self-employed freelance writer, professional blogger, and social media enthusiast. Her previous experience in search engine marketing and providing link building services allows her to share insights into all areas of online marketing for bloggers and businesses. When She's not cranking out articles, her personal pursuits include photography, tennis, and hiking.
Google+